Compressors Parts
CRANKSHAFT:


The crankshaft manufactured with forged special alloy steel accurately machined with fine ground finish main bearing surface. The shaft is dynamically balanced ensure smooth operation.
CYLINDER LINERS:


The Liner are of high grade centrifugally cast iron, accurately machined fine boring. Heat treated to ensure better quality results. Liner are inter-changeable & easily replaceable when required.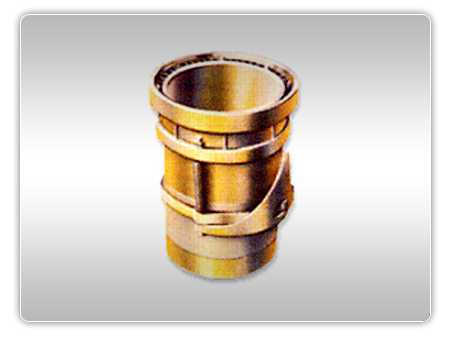 CONNECTING ROD:


High pressure die cast aluminum & SG Iron alloy connecting rods are high grade fitted white metal lined big end bearing Piece, and bronze small end bush for Pin.
PISTON:


High Pressure die Cast Aluminum alloy and 3 compression and 2 Scraper oil rings to provide efficient gas compressor and low oil consumption
DISCHARGE VALVE ASSEMBLY:


The Delivery valve reeds are made of special alloy steel & delivery valve and seat from part of the safety head assembly. Both valves are sinusoidal spring loaded for positive action.
SUCTION VALVE ASSEMBLY:


Suction Valve Assembly plate with seats valves are arranged to seat on the flanges of the liner with Sinusoidal Springs loaded on positive action.